Broome Chamber of Commerce & Industry Executive Committee 2020
All enquires and communications regarding Chamber activities should be directed to the Chief Executive Officer at the Chamber office: Elaine Jolliffe – Email:  ceo@broomechamber.com.au
President – Peter Taylor – Kennedy House and Bizspace
Peter and his family moved to Broome in Broome in 1992.  He has worked in a number of senior operational management roles in the resources industry in the Kimberley, spent time in the real estate sector in Broome and has developed a number of commercial properties through his family company, Kennedy House PL.  Peter is passionate about the need to create the right environment for small and medium businesses to grow and prosper in Broome as they are the drivers of the local economy and provide jobs and opportunities particularly for the hundreds of young people and young families looking to make their futures in the region.
"Broome has a wealth of natural advantages not least of which is it's sense of community and it's liveability which must be protected. Whilst business conditions are challenging, the cycle will turn and Broome will inevitably continue to grow and provide the opportunities which have been part of Broome's enduring attraction."  "The next cycle will bring new challenges and it is vital that businesses continually review and question their business models, systems and service focus to ensure they can take advantage of the rapidly changing world."
Peter is currently also chairperson of Kimberley Personnel, a NFP organization dedicated to assisting people with barriers to employment find long term job opportunities.
Vice President – Natasha Aristei – Broome Plumbing & Gas
Natasha is a focused business woman and board contributor with significant organisational skills and a passion for sport and recreation in Broome and the Kimberley Community.
She is an experienced business Director conducting a successful business since 1987 with involvement in various industry sectors including building and service, retail, domestic and industrial gas as well as sport and recreation.
Natasha  has experience and knowledge in different business structures including partnerships, companies, agencies, dealerships, franchises and non for profit.  She has been a member of the Chamber since its inception in 1987 and has seen the Chamber grow in strength over this time to become an influential leader within the business community.
Members
Elisabeth Lucke – Media Arm 
Elisabeth Lucke is a media and marketing specialist, with an extensive background working with businesses, industry bodies and government entities across the Kimberley region. The longest standing member of the Chamber Board, she provides valuable insight into inter-organisational relationships and strategic direction.
Her history of Board membership includes peak bodies representing the advertising, arts, music , community services and education industries. Elisabeth also sits on the Boards of the Australia's North West Expo event (currently in hiatus) and the Broome Senior High School.
She is a Justice of the Peace, a civil marriage celebrant and the first honorary life member of Broome CIRCLE, after a five year stint chairing its board.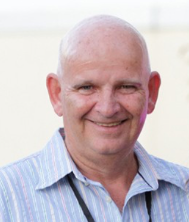 Shayne Murray – Broome Transit
A man of few words.  Shayne doesn't mince his words, he's a long-time business owner and has more than tripled the size of Broome Transit since he took over the business eight years ago.  He's an innovative thinker, having launched his own technology app "Brooba" to meet new trends in consumer booking habits.  A founding member of Cruise Broome where he currently sits as Chair, Shayne is a key conduit to attracting cruise ships to Broome.
I have lived in Broome for nine years and been in the North West for eleven years.  I have 20 years experience working in national operations and business management roles for large corporate international companies such as Mars, Kraft and CSR.
I have an associate diploma of applied science in occupational health and safety – The past 11 years I have been co-director of two health and fitness businesses in the Pilbara and Kimberley with my wife employing over 100 locals on a full, part time or casual basis.  I am project growth focused and look forward to working with the Board on growing our fantastic community and business futures.

John Davidson – Generator & Off Grid Energy Pty Ltd
John is a Business professional with 30 plus years experience leading major strategic business initiatives, business transformation and capital raising initiatives.
A dynamic and insightful entrepreneur, a leader and driving force behind the growth of successful businesses in Australia , France and Switzerland. His job function experience includes Senior Executive, Business Strategist; Operational Manager; New Business Development , Leader, Mentor; Negotiator and problem solver. With considerable experience and a veteran of the Clean Energy and Energy Storage technology sector he has built some of Australia's largest first of class first of kind solar and lithium battery systems. He has guided the research and development of leading edge solutions. An engaging people manager able to build teams and federate people by mentoring and developing skills and capability.
Brian 'Radar' Gillett – Kimberley Ports Authority
Brian (better known as Radar) started his career working in military logistics and supply chain management with the RAAF where he enjoyed many postings around Australia. He was also fortunate to spend four years with the UK's RAF. Following his military career Radar has continued in the field of aviation supply chain management with various companies in Australia and overseas. During the last 10 years Radar held the positions of Vice President and Director of global companies in Switzerland and the UK respectively. With these companies he also led and/or was a participant in challenging change and transformation programs over two and three years in duration. Radar's procurement expertise and all round business experience is extensive and have enabled him to deliver success. Radar is motivated by having fun and getting business done, which don't always go together!