Innovation.  Diversification.  Inspiration.
Broome is a melting pot of industry with many successful businesses embracing the opportunities of this constantly evolving region, and succeeding.  The 2021 Broome Business Excellence Awards aims to unearth these operators, offer recognition to their amazing achievements, and inspire growth of all business in the region.
The winners of the Broome Business Excellence Awards will receive significant recognition through a publicity campaign played out on television, print, radio and social media.
The Broome Business Excellence Awards are OPEN to ALL businesses in Broome.  Click HERE to read the benefits of applying for a Business Award.
Key Dates:
Monday 1 February 2021 – Awards program opens
Thursday 30 September 2021, 5pm – Applications close for 2021 Awards
Monday 11 October 2021 –  Finalists to be announced 
Saturday 23 October 2021 – GenOffGrid Business Excellence Awards Gala Evening 
Winners Receive:
Award trophy and certificate displayable in your business premises
Acknowledgement on television with a TVC campaign on GWN7
Opportunity to promote your business in the Voice of Broome on Triple M 102.9FM
Free membership and/or renewal with the Broome Chamber of Commerce & Industry
Award Categories: 
Businesses are invited to enter one or more categories applicable to their business
Broome Progressive Supplies Award for HOME-BASED BUSINESS

The business is operated either at home (you carry out most of the work at your home) or from home (and business does not own or rent any premises other than your home)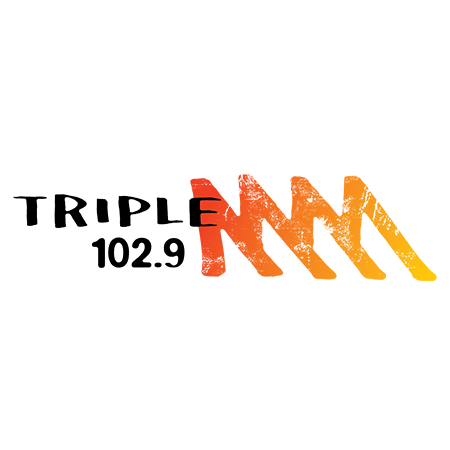 Triple M Award for FRANCHISE BUSINESS
The business must be part of a franchise and carry out all business activities in-line with the requirements of their franchise agreement.
Buru Energy Award for ABORIGINAL BUSINESS
The business must have at least 51% Aboriginal ownership and be established for commercial enterprise.
Australia's North West Tourism Award for TOURISM BUSINESS
This award recognises the outstanding achievement by an organisation in promoting or servicing the Broome tourism industry.  Businesses can be Tour Operators, Tourist Attractions or  Accommodation providers.
Footprint Cleaning Award for START-UP BUSINESS 
The business must have been trading for a maximum of two years at the time of applying to your local awards.

Life & Soul Broome Award for COMMUNITY ENGAGEMENT
The business must be able to show that it has made a significant contribution to its local community.  The award is to recognise a business whose community involvement is not the actual focus of its operations; it is about acknowledging the additional efforts made to support the local community.
Kimberley Small Business Support Award for BUSINESSES WITH 0-5 EMPLOYEES
The business must employ fewer than five staff members (full-time or equivalent) at the time of your application for awards.
Letizia Palmer Chartered Accountants Award for BUSINESSES WITH 6-20 EMPLOYEES
The business must employ six to twenty staff members (full-time or equivalent) employees at the time of applying for awards.
Seven West Media Award for BUSINESSES WITH 21+ EMPLOYEES
The business must employ 21 or more staff members (full-time or equivalent) employees at the time of applying for awards.
Kimberley Ports Authority Award for CUSTOMER SERVICE EXCELLENCE
The business who demonstrates a commitment to servicing their customers.  The business must provide case studies where they've gone above-and-beyond to look after their customers.  Bonus points awarded for members of the Broome Code of Service Excellence
Horizon Power Award for INNOVATION
The Innovation Award will acknowledge role models who through their innovation, leadership and driving force, pave the way for others to follow.  This Award is to recognise innovative solutions, practices, new methods or technologies, engaging new trends or new frameworks to improve business processes and outputs.

ELGAS Award for NON PROFIT ORGANISATION

A brand new category, this award recognises business practice within a non profit organisation.  The award is open to all Broome-based non profit branches.

Working Together Award for EMPLOYER OF CHOICE
Introduced by the Broome Chamber's 'Working Together' program connecting business and young aboriginal people in the workplace.  All businesses who are Employers of Choice and display an appreciation of aboriginal culture in their workplace are encouraged to apply.
Rio Tinto Iron Ore Award for BUSINESS PERSON OF THE YEAR
Outstanding achievement and contribution to the regional by an individual, usually over many years
Shell Australia Award for BUSINESS OF THE YEAR
The premier award will be the presentation of the overall business of the Year Award.  This award will be selected from the winners of the general business awards
(businesses are invited to apply for more than one award should they fit several categories)
Thank you to our sponsors: 
Gala Awards Event Sponsor:
Major Sponsors:
Supporter Sponsors 
Media Partners 
The Broome Business Excellence Awards offer significant benefits and recognition to its sponsors.
Your involvement with the Broome Business Excellence Awards, as the leading business association in the region, provides your organisation with a unique opportunity to profile your company and its commitment to business in the region.
Supporting rights to an award or part of our program is just the beginning of the long list of valuable marketing opportunities sponsors receive.  Organisations gain great exposure to a diverse audience through the awards extensive promotional campaign.
To inquire about sponsoring the Awards CLICK HERE.